Author Bio
Alison Stine is an award-winning poet and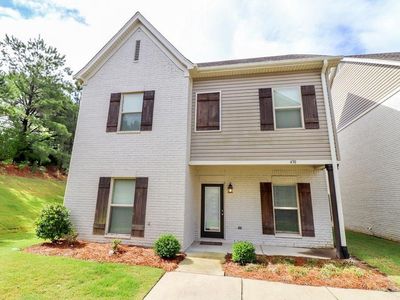 author. Recipient of an Individual Artist Fellowship from the National Endowment for the Arts (NEA), and an Ohio Arts Council grant, she was a Wallace Stegner Fellow and received the Studs Terkel Award for Media and Journalism. She works as a freelance reporter with The New York Times, writes for The Washington Post, The Atlantic, The Guardian, 100 Days in Appalachia, ELLE, The Kenyon Review, and others, and has been a storyteller on The Moth. After living in Appalachian Ohio for many years, she now lives and writes in Colorado with her partner, her son, and a small orange cat.
The Keeper of Night by Kylie Lee Baker – Release Date:
Hello everyone! Today I am happy to share with y'all an excerpt from the newly released, THE KEEPER OF NIGHT by Kylie Lee Baker. Thanks again to Inkyard Press for providing me with the excerpt of Chapter Two of the book, an eARC and letting me join in on the blog tour! Hope y'all enjoy.
Julie Kagawa meets Scythe in this captivating and evocative journey into Death's domain as one soul collector seeks her place in the underworld of 1890s Japan. Book 1 of a planned duology.
Half British Reaper, half Japanese Shinigami, Ren Scarborough yearns for the acceptance she has never found among the Reapers who raised her. When the Shinigami powers she can no longer hide force her to flee for her life, Ren and her younger brother-the only being on earth to care for her-travel to Japan and the dark underworld of Yomi, where Ren hopes to claim her place among the Shinigami and finally belong.
But the Goddess of Death is no more welcoming than the Reapers who raised her, and Ren finds herself set on an impossible task-find and kill three yokai demons, and maybe, just maybe, she can earn a place in Death's service. With only her brother and an untrustworthy new ally by her side, Ren will learn how far she'll go to win the acceptance she craves, and whether the cost of belonging is worth any sacrifice.
The only way to enter our home was through the catacombs of the Highgate Cemetery, through a door that no longer existed. It had been built there long ago, when the Britons first came to our land and Ankou carved a hole in their world so that Death could enter. But humans had sealed it shut with layers of wood, then stone, then brick and mortar, all in the hopes of keeping Death out.
By the nineteenth century, humans had mostly forgotten about the Door and what it meant. Then, when the London churchyards began to overflow with bones, the humans had searched for a place just outside of London to bury their dead. By chance or fate, they'd built their new cemetery right on top of the Door. It turned out that Death drew all of us close, even if we weren't aware of it.
No streetlights lit the path through Highgate at night, but I didn't need them to find my way home. Before I'd even passed through the main gate, Death pulled me closer. All Reapers were drawn to him, our bones magnetized to the place of our forefather. As soon as I entered the cemetery, a humming began just under my skin, like a train's engine beginning to whir. My blood flushed faster through my veins as I brushed aside the branches of winter-barren lime trees and low-hanging elms. My boots crunched shattering steps into the frosted pathways as I ran.